Had the guys meet me at the boat ramp just after sunrise.  I told Brad to have everyone bring wading booties and they showed up wearing them and beer.  I knew it was going to be a good day!  First location we get to we all got out of the skiff and waded.  I had Brad and myself throwing the spook jr and his buddies working the jigs in the pot holes.  I hear I think it's a bass because Brett was used to throwing his zebco catching bass.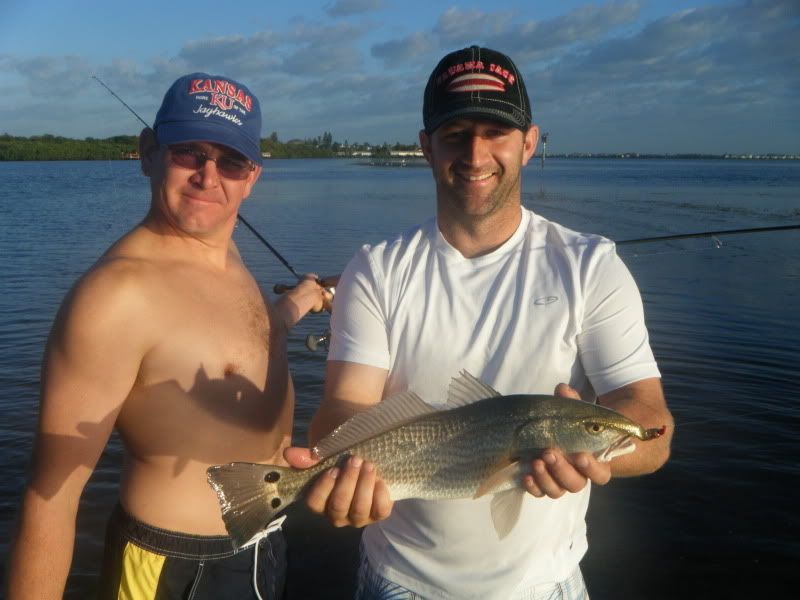 Even some big trout on he spook.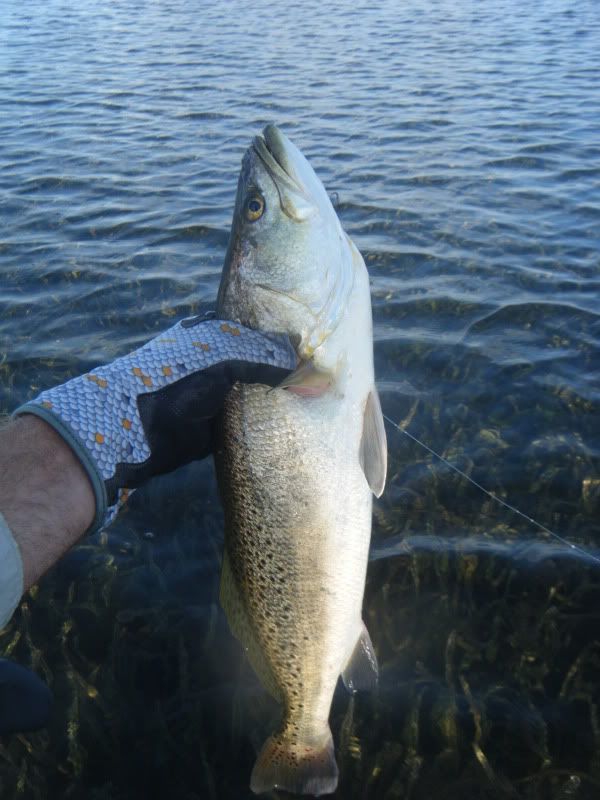 The tide was pushing in very good so we relocated and started catching redfish and big trout right away.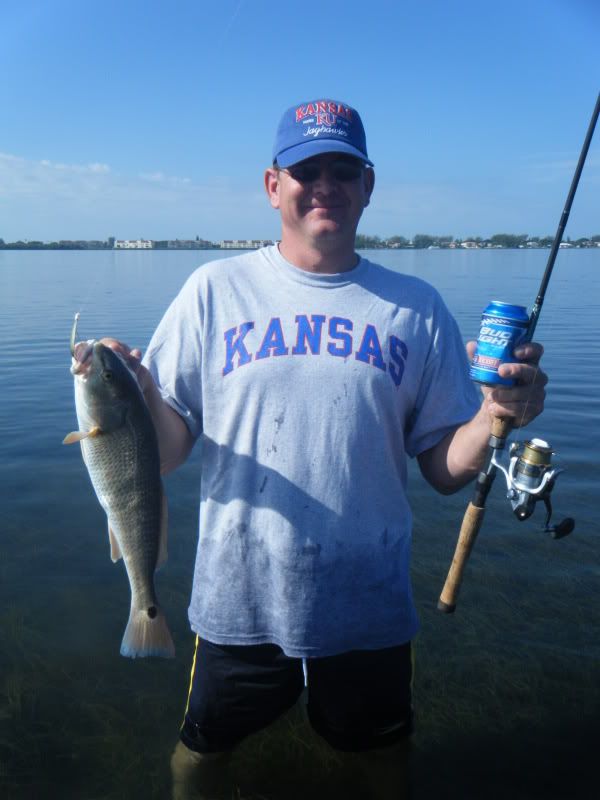 Had a great time fishing with them and they had some nice fish to take back to the big group.  They are already planning on coming down again next year!