Last minute decision to fish the 102.5 Bone tournament took out my girlfreind Caryn, also my buddy Eric and his wife Miechele.   We got the ladies each on a tarpon each which was actually Caryn's first tarpon.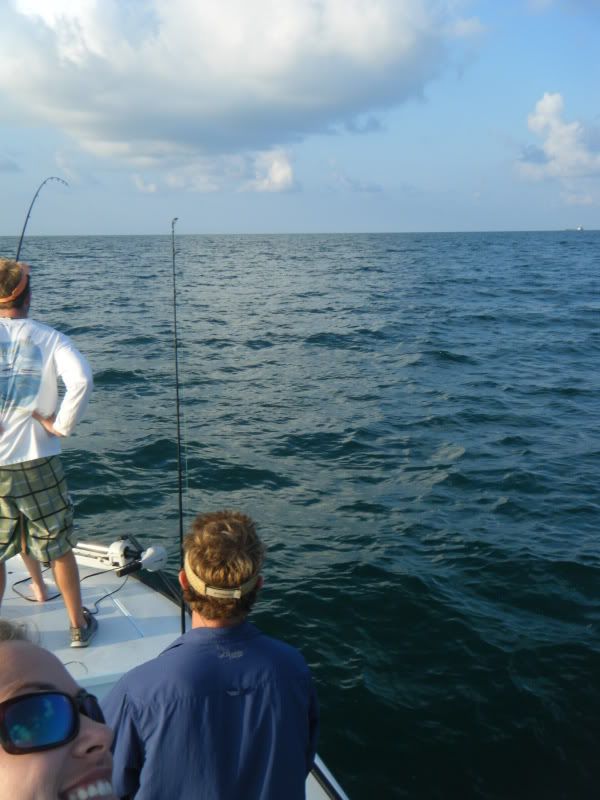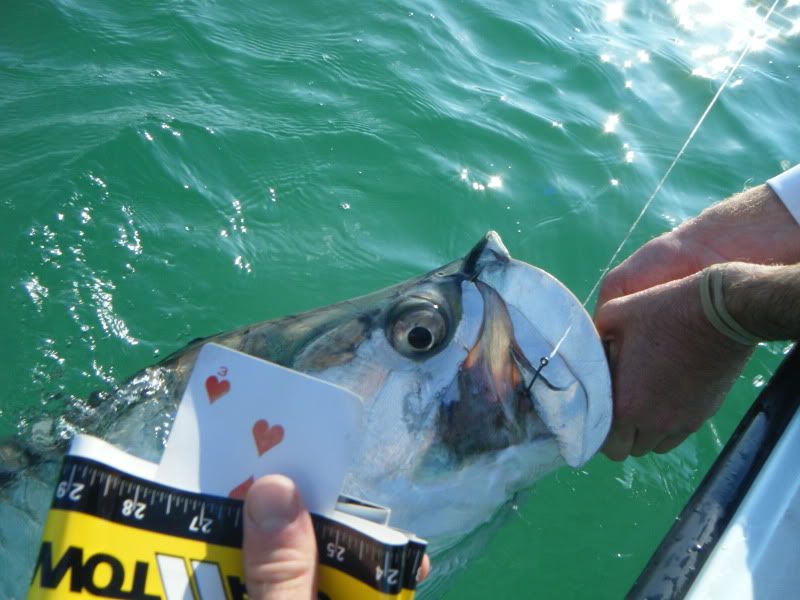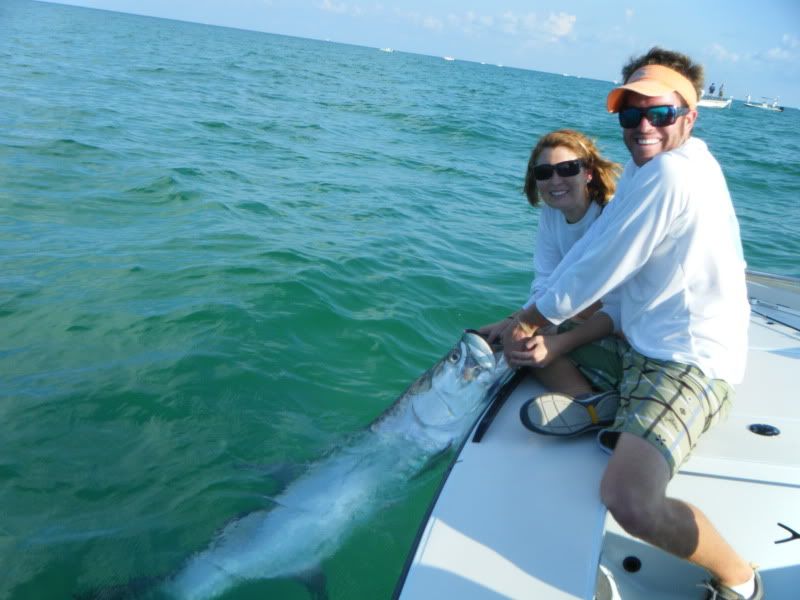 Miechele hooked a big fish and we were in for a long battle.  She did a great job and got the leader release going 2 for 2 on tarpon.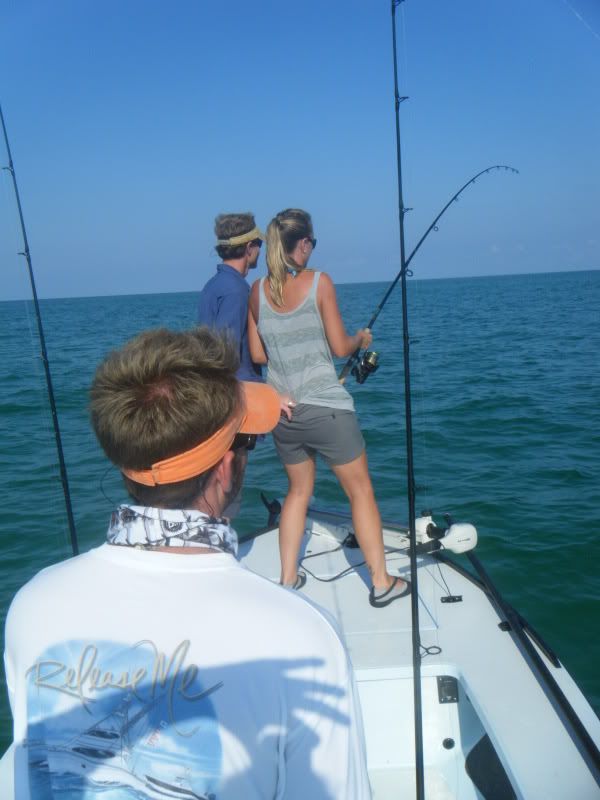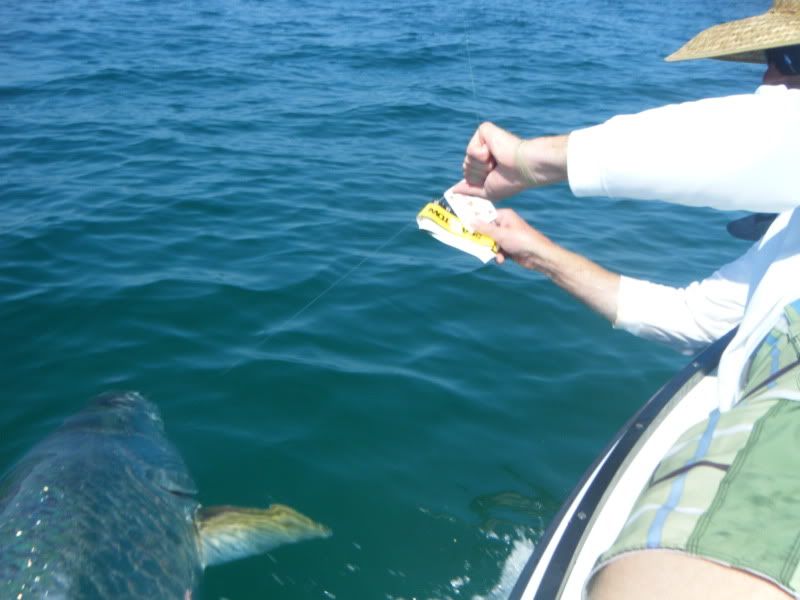 We caught a few macks and went inshore Caryn caught a 30 inch red and a trout.